Limited Time Offer!
Energy + Referrals = Ca$h Back
What would you do if you had more cash in your pocket? The possibilities are endless!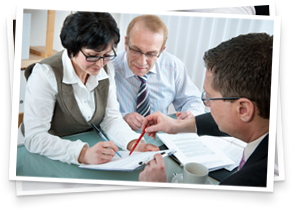 Enroll with Unified Energy Alliance and Earn a Bonus!
There's more to electricity than just flipping a switch. Maintaining a business means running machinery, office equipment, lights, air conditioning, and heat. Without a trusted energy supplier, electricity bills can quickly spiral out of control. How do you know which supplier and product is right for you?
For years, Unified Energy Alliance (UEA) has made it their goal to help educate local businesses about their electricity supply options. Our Energy Consultants are all about community; this means that meeting and protecting the needs of your business is our number one priority.
Why UEA?
UEA is more than just a business. We take pride in working with the community to create a strong local economy and build everyone's business, not just our own. Through community outreach and our referral bonus system, we strive to help every business find success. Choose Unified Energy Alliance as your trusted energy consultant, and we'll find an energy supply plan that better suits the needs of your business' electricity usage patterns.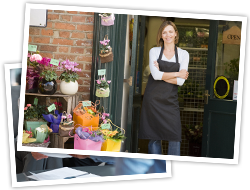 Enrolling with UEA provides you with:
Education about your energy product choices
Innovative solutions that meet your company's energy needs
Budget certainty
Peace of mind
Let UEA sort through all the energy clutter while offering you the support and guidance many of your neighboring businesses are already experiencing – and enjoying! Enter in the unique code you received from your local business friend into our 'Refer a Friend' form and you're on your way!
Earn a Bonus of $15 to $500
Through the "Refer a Friend" form, one of our Energy Consultants will reach out to set up a FREE face-to-face session to walk you through the process. When you enroll, you'll receive a bonus from us! It's our way of saying "welcome to the community!" The company that referred you to us will receive a matching bonus as a token of our gratitude. Now that's smart business!
Let UEA be a part of your energy supply solution so you can return your focus to other aspects of your business. Submit your code and information today!
Rules / Guidelines
Payout / reward options will expire on *select new expiration date*. If UEA does not execute a Supplier Enrollment Agreement by this date, all payout options will be expired. Payouts can extend beyond this point, but ONLY if a Supplier Enrollment Agreement has been executed before the end of *select month* (UEA and LP will not be operating following this date).

There are no geographic restrictions, no limits on referrals, and as long as you are a UEA client, you qualify; the sooner you meet with a local UEA Energy Consultant, the sooner you can be qualified for program incentives!
*Cards issued by MetaBank™, Member FDIC, pursuant to a license from Visa U.S.A. Incorporated. See cardholder agreement, which will accompany your card, for details. *VISA® is a registered trademark of Visa International Service Association. Monthly inactivity fee of $2.95 after 12 consecutive months of inactivity. Lost/stolen replacement card fee of $5.00. Neither MetaBank nor Visa is a sponsor, endorser or participant in this promotion. Rules and Restrictions: There is no limit on the amount of referrals that can be earned by current UEA customers with the exception of self-referrals involving corporately-related entities, affiliates or subsidiaries. Bonus payments options are based on "Annual Usage Calculations" which will be determined by combing the past 12 months invoices to get a true annual usage projection: 0 kwh to 24,999 kwh annually = $15.00. 25,000 kwh to 49,999 kwh annually = $25.00. 50,000 kwh to 99,999 kwh annually = $50.00. 100,000 kwh to 199,999 kwh annually = $100.00. 200,000 kwh to 299,999 kwh annually = $150.00. 300,000 kwh to 399,999 kwh annually = $200.00. 400,000 kwh to 499,999 kwh annually = $250.00. 500,000 kwh to 599,999 kwh annually = $300.00. 600,000 kwh to 699,999 kwh annually = $350.00. 700,000 kwh to 799,999 kwh annually = $400.00. 800,000 kwh to 899,999 kwh annually = $450.00. 900,000 kwh to 999,999 kwh annually = $500.00. Ask your representative for details. Eligibility for VISA® Gift Cards: For the current UEA customer and the referred SMB customer to receive their VISA® Gift Cards in matching amounts, the referred customer must enroll in a new energy procurement agreement with UEA. Ask your representative for details. Please allow up to six weeks to receive each gift card.